5 Back to School Organization Ideas for Your Home
1. Create a functional entry space to store (and hide) gear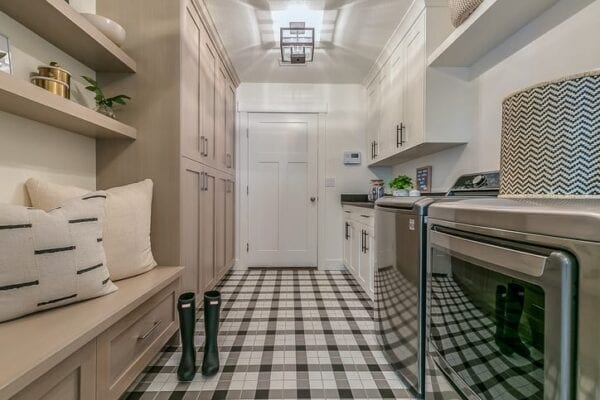 PC Photography / Getty Images
Take control of clutter and chaos right at the entrance of your home, by creating an entry that catches everyone (and everything) before they get inside too far. Designate an area with a bench or seat for removing dirty shoes and other outdoor gear such as rain boots, jackets and umbrellas.
Add plenty of hooks to hang backpacks and jackets. Place labeled or color-coded baskets under the bench for each family member's smaller items. Getting everyone in the habit of leaving all their stuff in their assigned spot will make leaving the house the next morning a little smoother.
2. Create a designated kid's breakfast and snack station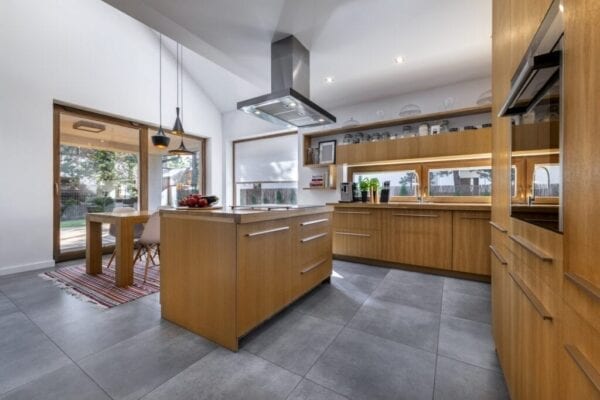 Jacek Kadaj / Getty Images
So you've managed to get the kids to be tidier by putting their things away somewhere they can find them again. But now they're starving and the chaos moves to the kitchen. Why not designate a spot in the kitchen for their after-school snacks, morning breakfast and lunches?
Depending on the size of your kitchen, it can be as simple as the lower drawer of a cabinet to a full-on pantry or cabinet section complete with a mini fridge for drinks. If possible, choose a spot that isn't in the way when you're cooking or washing up. Keep bowls, utensils and lunch boxes in a lower area that's easy for younger kids to reach. And keep it stocked with their favorite healthy cereals, snacks and drinks.
3. Set up a kitchen homework spot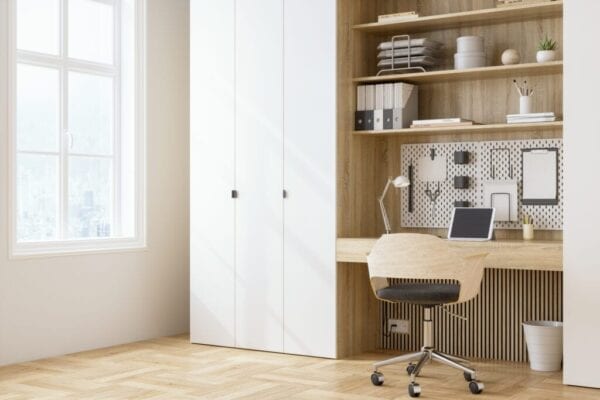 onurdongel / Getty Images
For the ultimate homework space, check out Freshome's 30 back to school homework spaces. But the kitchen is the heart of the home and also a great area to set up a small homework spot. And you can make sure homework is getting done while you prepare dinner!
4. Get your laundry room sorted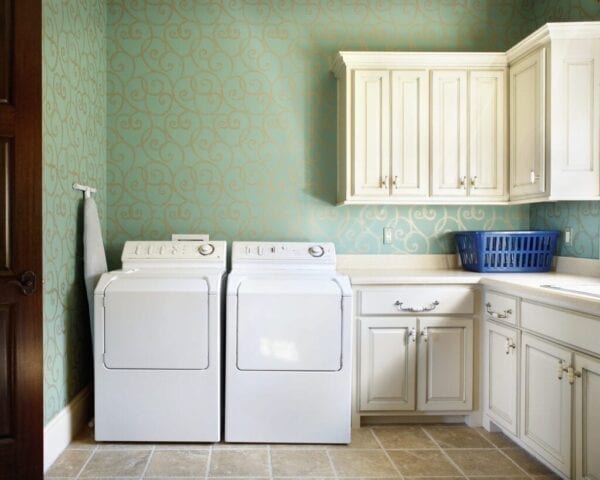 Michael Robinson / Getty Images
School clothes, towels and sports uniforms pile up fast throughout the week. Organize your laundry space with dirty laundry baskets labeled into darks, colors, lights and an emergency basket for items that are extra dirty and need immediate attention.
Ask everyone to throw their dirty laundry into baskets to save you time having to search under the bed or in gym bags for items that need washing. Save yourself even more time by placing clean items in designated baskets that each child can take back to their room and put away.
5. Set up an operations command center
Keep your family running like a well-oiled machine by organizing a command center complete with a calendar, bulletin board, chalk or dry erase board for to-do lists and a place to catch paperwork or mail.
Share with us your back to school organization ideas and tips!
See The Full Article Here! https://www.mymove.com/home-inspiration/small-spaces/back-school-organization-ideas-home/
xoxo- Mind Right Realty Group